PENNY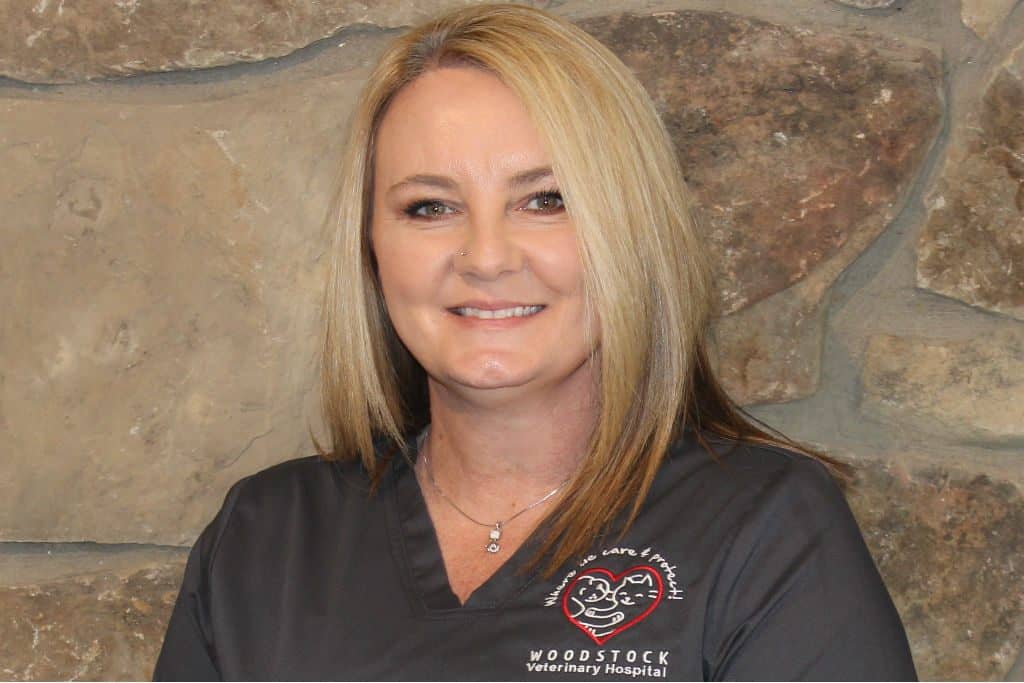 Hello! My name is Penny and I'm the Office Manager at Woodstock Veterinary Hospital.  My passion in life is my family and animals.  I have two amazing children, Victoria and Hunter, an active lifestyle, and an Animal Cruelty Blog that keeps me busy.  I love working with Dr. Bustelo and Dr. Salazar, we share the same principles when it comes to being a voice for animals.  I'm a firm believer that charity starts at home and I'm very thankful that I work in a profession that allows me to practice my beliefs daily.
LORIE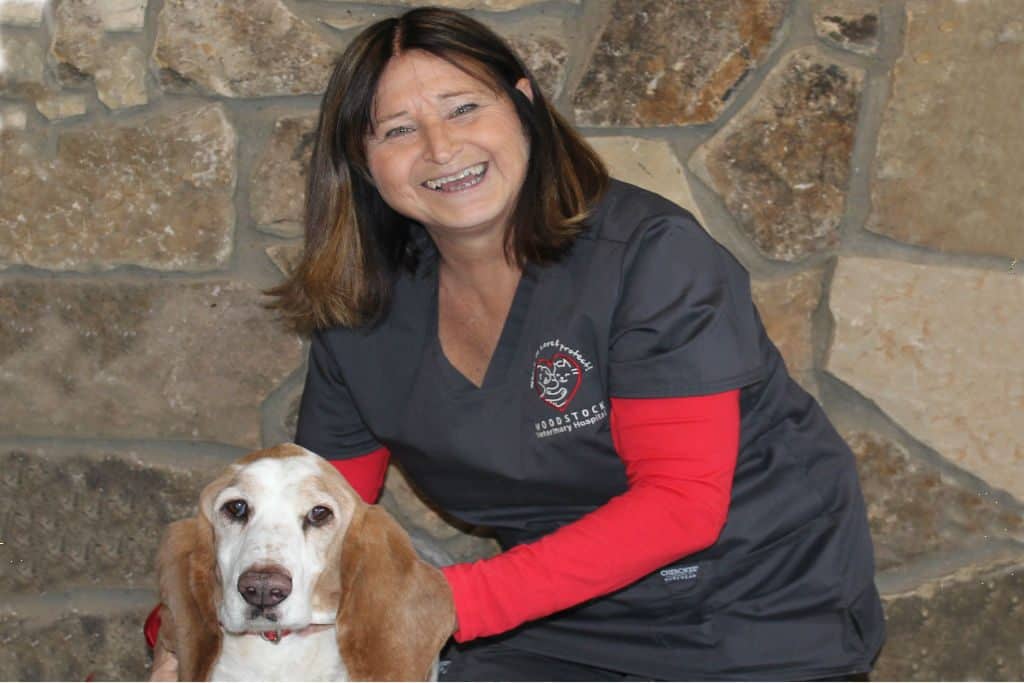 I am Lorie.  Married and live in Canton, Ga.  I am Canadian and moved to Georgia in 2005.  I started working for Woodstock Veterinary Hospital in August of 2007.  I enjoy meeting our clients with all their furry family and appreciate the opportunity to care for their pets.
LORI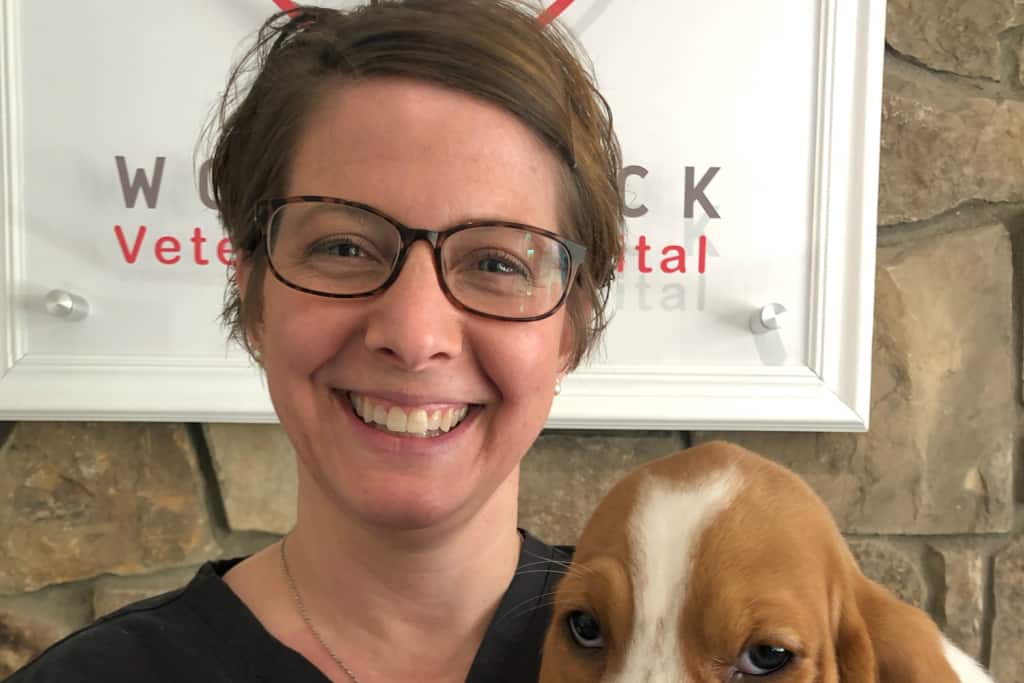 Hi! My name is Lori. I have been a veterinary technician for approximately 8 years. I
have a great love for all animals. My house is blessed with dogs, cats, bunnies, and a
pig. My husband is very patient and loves them as much as I do!
AMBER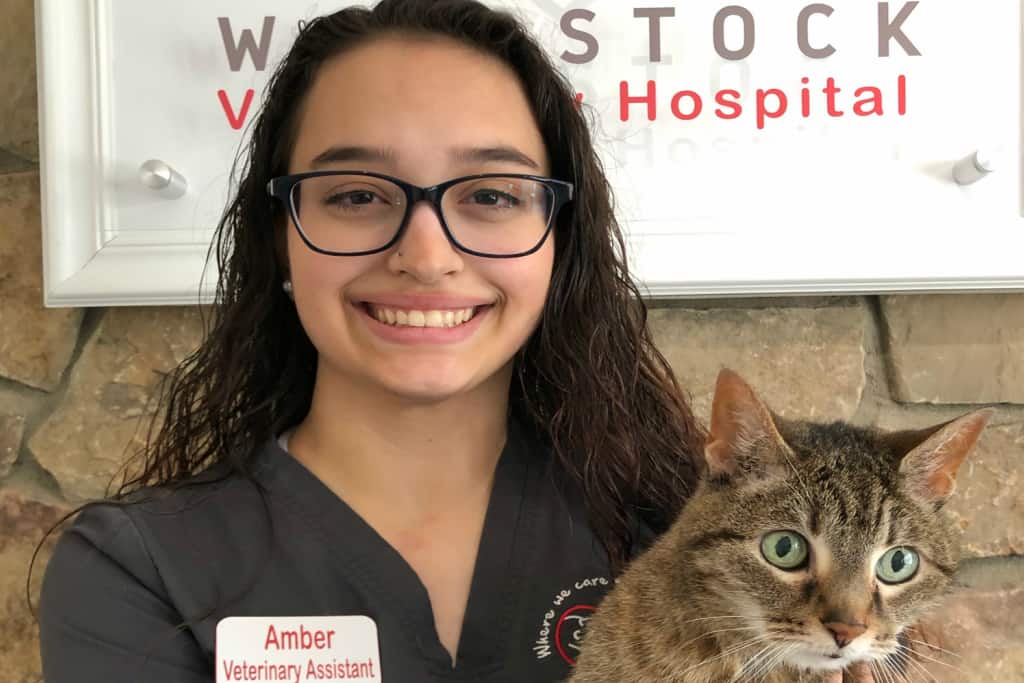 Hi, I'm Amber! I have always loved and had a passion for animals. My family has always
had at least one dog and one cat since I was born. I have been blessed with the
opportunity to work with the amazing doctors and staff here at Woodstock Veterinary
Hospital. Currently I am attending the University of Georgia , majoring in Animal Health
with a pre-vet intent. I look forward to helping all of our clients and their fur babies!
DREW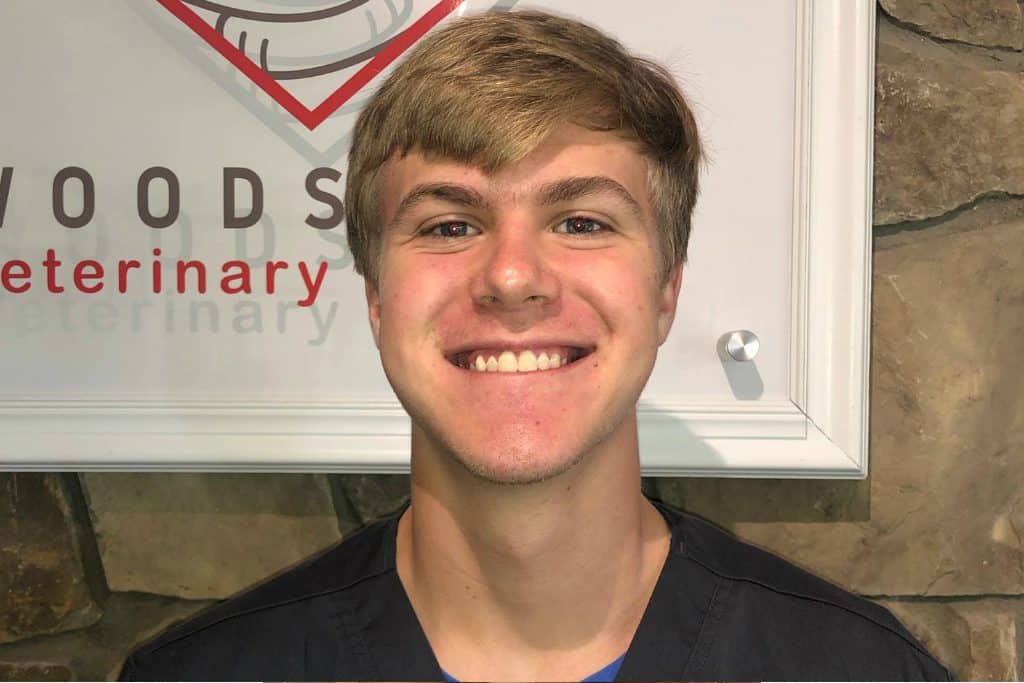 Hello! I am Drew, and I have lived here in Canton, Georgia my whole life. I love animals! As I was growing up I was always told that I would be a great vet. I have two dogs at home that love to go on adventures with me. I'm currently attending Kennesaw State University studying Software Engineering.
DELANEY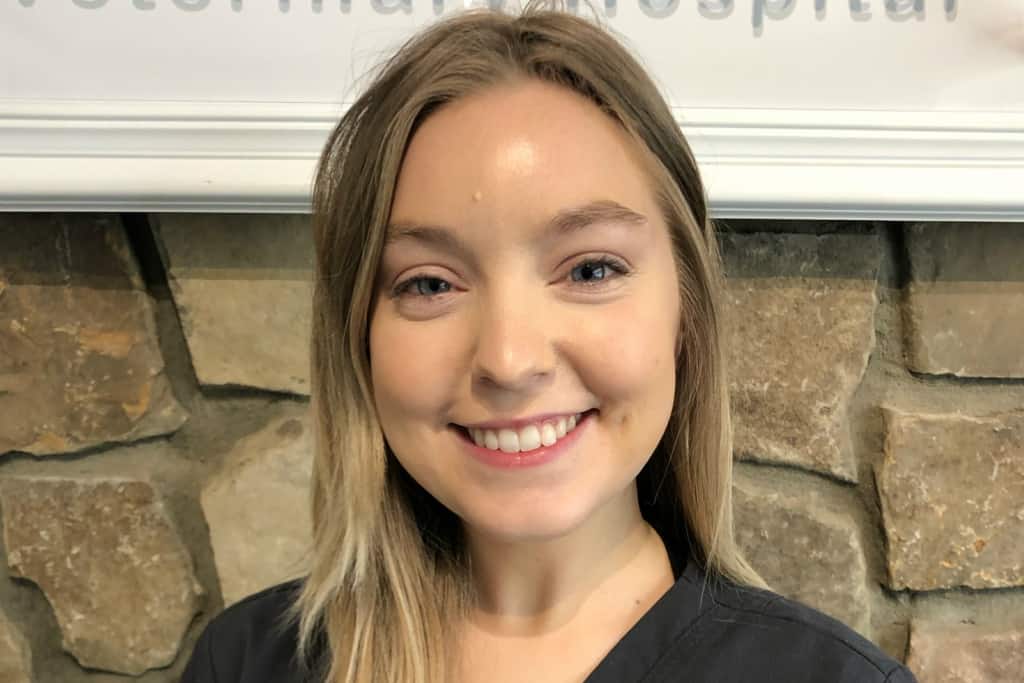 Hello everyone! My name is Delaney Mueller. I was born in Alexandria, Louisiana, but
raised in Corpus Christi, TX and Kennesaw, GA. I am a proud graduate of Valdosta
State University where I majored in psychology and pre-vet. I spent some of the best
years at VSU as an ambassador and orientation leader for the university. I am an
aspiring veterinarian and that one day I will be able to diagnose and treat diseases,
illnesses, and injuries that animals may be experiencing. I would also like to conduct
surgical and medical procedures, dental work, and vaccinations to give animals the best
chance at a healthy life. I have always enjoyed animals and always found myself
wanting to take care of them and provide services to them. Advocating for animals
including their humane treatment and management of their health has been a constant
passion in my life. I believe that it is my responsibility to provide care and be a voice for
animals who do not have a voice for themselves. Waking up every morning and being
able to work with animals sparks true joy and happiness in my heart! I love working here
at Woodstock Veterinary Hospital!
SARAH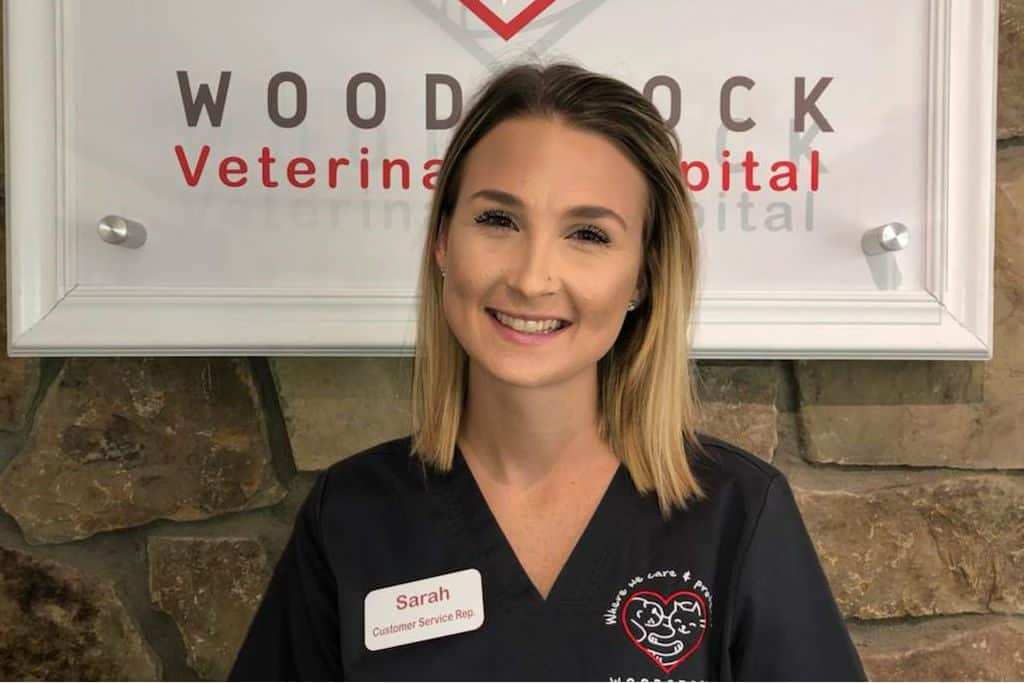 Hi, I'm Sarah! I was born and raised in Georgia. I have a Boxer named Diesel and a cat named Lucy. I love spending my time outdoors with my friends and family. I have been working with animals since I was a Sophomore in High School, volunteering here with Dr. Bustelo and Dr. Salazar. Working with animals has been my passion since I was little.
SASSY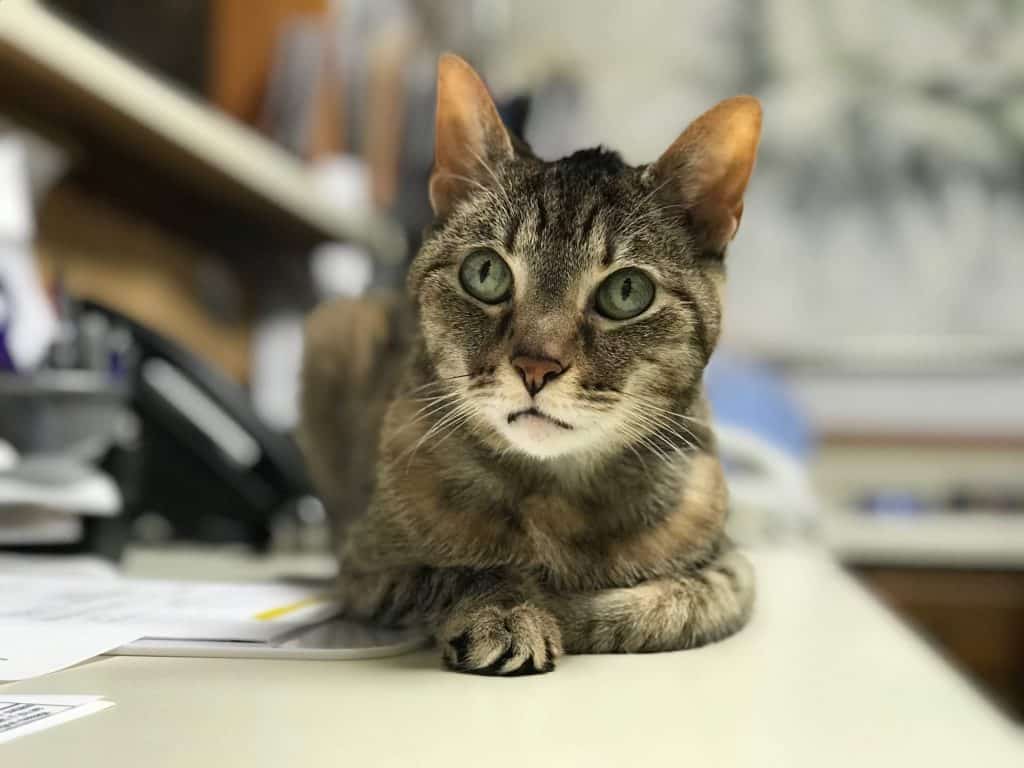 "Hi, I'm Sassy! Welcome to my home! I have lived here at Woodstock Veterinary Hospital for approximately 13 years. I moved in when I was 2 years old, when my owners couldn't take care of me anymore, and the wonderful doctors decided to give me a chance and join their family. I quickly learned that these humans were trainable, so I decided I would stay and make this my new home!
I may greet you as you arrive, depending on my schedule. I like to sleep the day away. My main focus is eating and getting attention, on my terms, of course! I will talk to you if I feel like it, and when I'm done I will simply walk away. I may lick you endearingly and then might surprise you with a "love bite".
So, next time to come in to my home, please take some time and come and pet my head, or at least listen to what's on my mind! See you all soon!"
AMY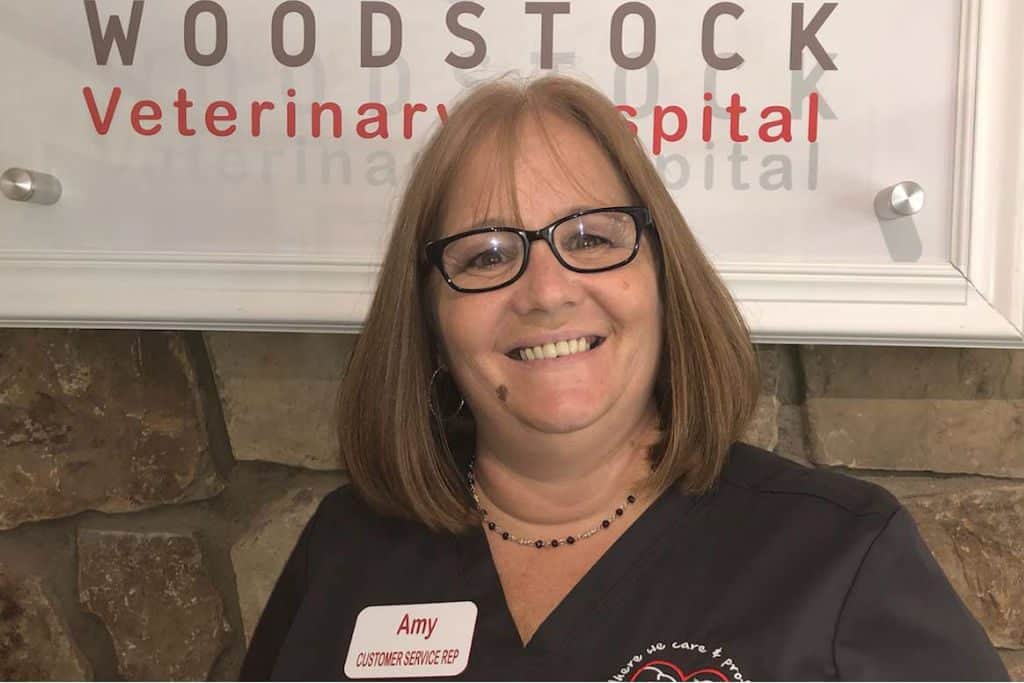 Hello! My name is Amy, and I'm married and have three beautiful children: Alyssa, Mark Jr., and Kyle. My husband Mark and I moved our family from Long Island, NY, here to Woodstock in 2005. After raising my family my love of animals led me here to Woodstock Veterinary Hospital, where they welcomed me into their family. I am grateful for the people that I meed every day, and especially their furry friends.
"Until one has loved an animal, a part of one's soul has not awakened"
– Anatole France
Rachel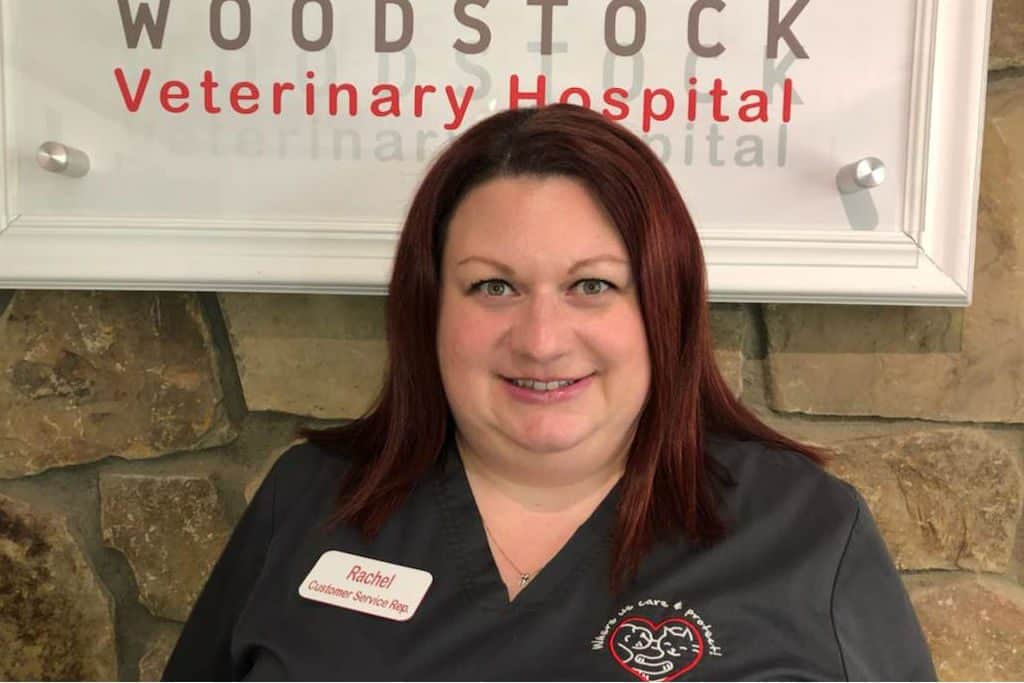 Hello! My name is Rachel. My husband and I are originally from Pennsylvania. We moved to Georgia approximately 8 years ago. We have three beautiful children and one fur baby. I joined the Woodstock Veterinary Hospital family in July 2018. The most rewarding part of my job is making connections with each client and getting love from their fur babies.