Preventative Care
It is our goal to help your pet prevent illnesses and diseases. We believe that the investment in a preventative/wellness program is very rewarding for both pets and their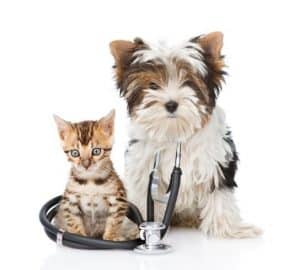 owners. Every pet will have a wellness program specifically designed with his/her needs in mind. These include: complete physical exam, gastrointestinal parasite tests (fecal exam), heartworm test, appropriate vaccination schedule, heartworm/flea/tick/gastrointestinal parasite prevention and control, spay and neuter packages, and specialized blood tests for all life stages.

    Small Animal Surgery (Dogs & Cats)
Our doctors offer a wide range of surgical services to our patients. Every pet receives a comprehensive physical examination prior to any surgery in order to make certain that his/her body can handle the procedure. In addition, every patient is fully screened through blood and urine tests to further ensure his/her safety during the anesthetic episode. Every anesthetic procedure is specifically tailored for your pet keeping in mind his/her specific needs. Intravenous (IV) fluids and pain medications are given to every patient in order to allow for safe anesthesia and smooth, comfortable recoveries. Our veterinary technicians are well trained and knowledgeable in performing and supervising anesthesia through the use of electrocardiogram (ECG) and respiration monitoring equipment. Laser surgery is available and allows doctors to perform many procedures with the benefit of less bleeding and less pain during recovery. Every surgical patient is recovered in our cozy recovery room and our doctors call the pet's family during this period to provide them peace of mind with details about the procedure.

    Dental Care
Professional dental cleanings are of upmost importance for our pet's wellbeing and health.  Our doctors and technicians use safe ultrasound technology to scale pet's teeth in order to remove tartar and plaque from the surface and below the gum line. Scaling is followed by polishing to smooth the surface and make teeth more resistant to future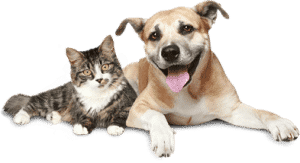 plaque buildup. The final touch is a fluoride treatment, which helps strengthen the enamel and reduce tooth sensitivity. Every patient goes home with an at-home care dental product that best suits his/her needs.

   Digital Radiology
Radiographs (x-rays) are a valuable diagnostic tool that our doctors use to further study the cardiovascular (heart and lungs), gastrointestinal, urinary, and skeletal (bones) systems. Our state-of-the-art digital radiographs allow for radiographic studies of superb diagnostic quality, and the added benefit of being able to share the studies with our pet owner's as well as referral doctors.

    In-House Laboratories
Woodstock Veterinary Hospital is equipped with the latest, state-of-the-art in-house diagnostic laboratory equipment. This allows our doctors and veterinary technicians to obtain important medical information that permits for the immediate intervention and assistance to our patients.

    Pain Management
Our patients experience pain and discomfort just like we do, and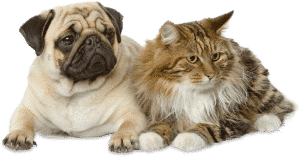 sometimes it is difficult to tell when they are uncomfortable. We firmly believe that pain management is an essential part of veterinary medicine by allowing our pets to experience the highest quality of life possible. Comfortable pets not only have more enjoyable life styles, but heal faster too. We use the most current and comprehensive pain management protocols available for every patient. Nutraceuticals also play an important role in pain management and we offer a wide variety of options.

    Prescription Diets
Just like us, pets are (as healthy as) what they eat! We strongly believe that diet plays an integral role in maintaining general health. Nowadays, through technology and research, reputable, veterinary-approved food companies are able to formulate dog and cat diets that can help prevent diseases common to certain breeds, as well as manage medical conditions that rely on nutrition in order to be controlled. We offer a wide variety of prescription and OTC veterinary-approved diets that can help your dog and/or cat achieve the highest level of nutrition through the highest quality diets.

   Boarding
We love to take care of your pets when you are away! Our large and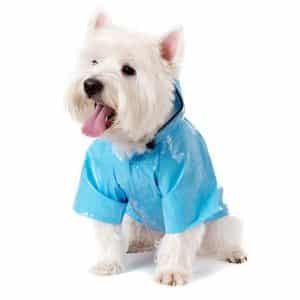 comfortable kennel offers a boarding experience that will allow your pet to feel right at home. Our experienced technicians care for your pet(s) like if they were their own! Pets are walked outside three times a day and allowed to play and run outdoors to keep them active and happy. We can feed pets their regular diets if mom and dad prefer to do so, or they can be feed our high quality gastrointestinal kennel diet. Pets will also receive any medications that they currently receive at home and can receive any medical tests or procedures that are needed during their stay. Our doctors are always available to tend to the medical needs of any pet that is boarding should they need it.

   Pet Bathing
We all love our pets to be nice and clean! At Woodstock Veterinary Hospital we offer full bathing services for dogs and cats. The pet's comfort and well-being are always our priority, and we understand how important a positive experience during a bath really is. Our baths consist of using the appropriate shampoo and products for each pet's needs, as well as a complete ear cleaning (plucking if necessary), nail trim, and expression of the anal glands. By doing so, our technicians are providing not only a pleasantly aesthetic experience for your pet, but also one that is medically aligned.

    Microchipping
Microchips have helped bring thousands of pets and their families together. We offer Home Again microchips and recommend them to help ensure a smooth recovery and reunion.

    Emergency & Critical Care
Our experienced staff is knowledgeable in performing CPR and administering emergency services in those cases where time is of the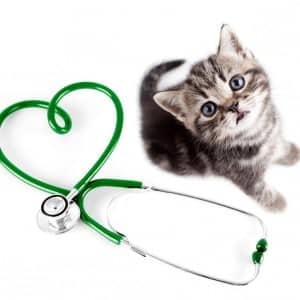 essence. Emergency care is offered during regular business hours. In addition, we refer our patients to two state-of-the-art emergency and referral facilities for after hours care. Call us: 678.238.0700

    Euthanasia Services
Saying goodbye to our beloved pets is very difficult and painful. Our staff works with our clients to allow them the smoothest way to deal with these sad situations. Our doctors help provide the best information to help make this painful decision. Our entire staff is very compassionate and understanding, and provide peace and comfort during the procedure. We have a special, private room that allows for serenity during the goodbye process. We provide alternatives to help care for pet's remains. We want to make sure that we do everything possible to make this time go smoothly and peacefully. A clay imprint of the pet's paw is provided as a special token to remember our beloved pet. We also offer at-home euthanasia services for our clients that prefer to say their goodbyes in their own environment, or cannot bring their pets to our hospital.

    Online Pharmacy
Our online pharmacy is fully stocked with the best veterinary care medications, nutraceuticals, and preventatives available. Special orders and medications are also available as needed and all the manufacturers product warranty/guarantees are still intact if they order from our Veterinary online pharmacy vs ordering from other online pharmacies, such as 1-800PetMeds, Allivet etc Ordering online is very simple and efficient, and medications are delivered to your home at no additional charge. Please visit our Online Pharmacy tab to get started. OR Click here to visit our online pharmacy.